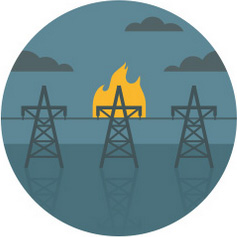 Failures of the transmission system over a broader area are referred to as blackouts. The impact of a blackout can be widespread and severe because of the interconnectedness of the system. For example, a disturbance in one town could cause safety devices to disconnect transmission lines in that local area. This, in turn, may cause other disturbances that can spread across the grid and cascade to neighboring power grids and even through the entire Eastern Interconnection.
However, blackouts are extremely rare in large part because of grid operators, like the ISO.
Disturbances (or contingencies) on the high-voltage system can happen any time. They can be caused by an unexpected outage of a power plant, transmission line, circuit breaker, or switch triggered by equipment malfunction, fuel-supply constraints, Mother Nature, or even user error.
Such a disturbance set off cascading failures that led to the 2003 Northeast Blackout, which affected 50 million people in the Midwest and in the northeastern US and Canada, claiming three lives and an estimated $4.5 to $10 billion in losses. New England was largely spared during the blackout but subsequently took action to strengthen weak areas of the region's transmission system. Today, a robust transmission infrastructure in New England, along with a strong fleet of power resources, rigorous system operator training, and strict adherence to industry reliability requirements, help the ISO manage system disturbances.
The ISO is required to plan and operate the system to ensure that contingencies on the grid do not lead to blackouts. We follow a reliability standard that requires the power system to be designed and operated in a manner that the likelihood of having to disconnect customers occurs no more than one day in ten years, on average. This is referred to as the 1-in-10 loss-of-load expectation (LOLE), and is what we mean by ensuring "power system reliability."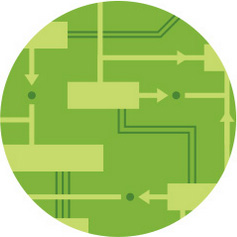 Advantages of an Interconnected Network
New England's high-voltage power system is tightly interconnected and functions as one "organism," even though different utilities and entities own various parts of it. If one transmission line is taken out of service, power flows on the other lines to reach substations. Having robust transmission infrastructure enables wholesale electricity to move more efficiently and provides greater access to lower-cost power across the grid.
In addition, electricity from the region's power plants is "pooled" in the transmission system, and each distribution system draws from this pool—assuring continued electricity delivery to all consumers when generating stations go off line. To adequately meet the region's electricity needs, resources offer a range of capabilities under a variety of conditions. This includes:
Power plants that can run regularly to meet the required minimum amount of electricity generation
Resources that can start up or dial back quickly in response to sudden changes in consumer demand driven by weather; unexpected events, including equipment failures; or changes in production by generators that run on renewable sources of energy (such as wind and solar)
These resources have to react to ISO instructions as directed. Their consistent performance—following through on commitments and delivering required services—is what helps New Englanders conduct their lives as planned.
View a technical diagram of New England's power grid and map of the regional transmission system.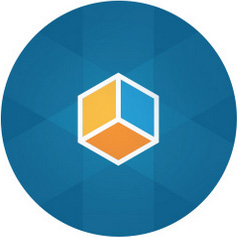 The Core of Our Mission
To be reliable in the short term, the power system must have enough power plants producing electricity, plants in reserve, and plants that provide services to keep system voltage and frequency in balance. To be reliable over the longer term, these resources and the transmission lines that make up the power system must adapt to keep pace with changing consumer demand for electric energy, retiring plants, and the addition of new resources and technologies.
ISO New England's three critical responsibilities work together to ensure that the region's power system has the resources and processes in place to ensure power system reliability today and into the future. Read about how we:
Learn More