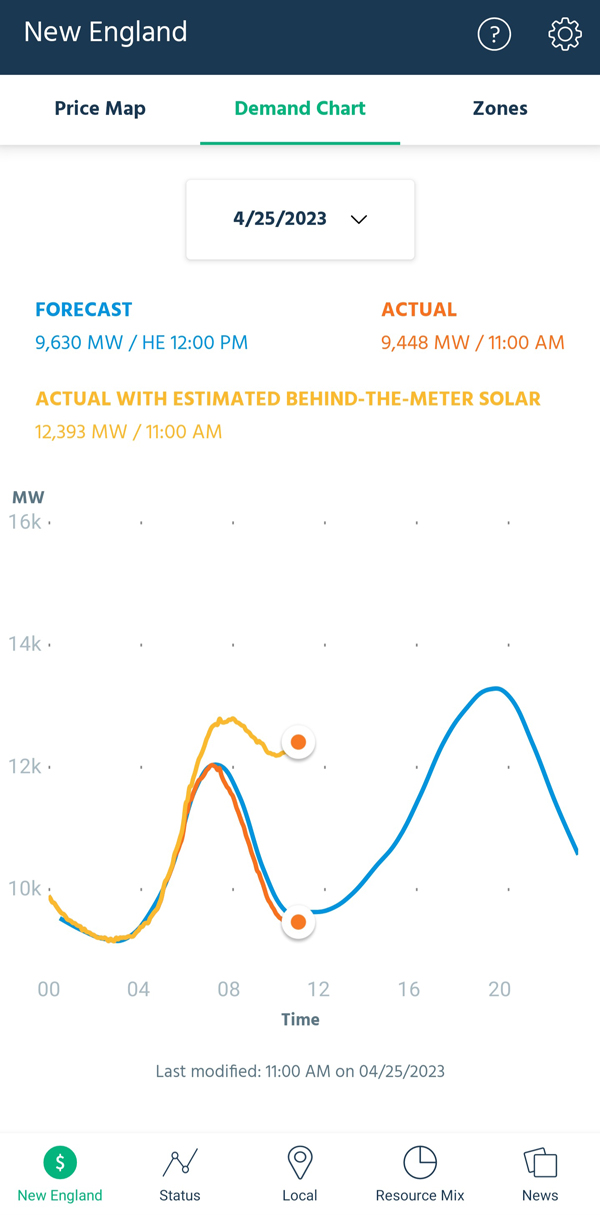 Past, present, and future electricity demand
Demand curves provide a simple visual of New England's consumer demand for electricity right now and how it tracks with the forecast. The ISO to Go demand curve shows real-time regional demand throughout the day. And you can search demand for previous days.
Users can also track estimated production from the region's behind-the-meter solar photovoltaic resources (BTM PV). BTM PV resources are connected to local distribution utilities or provide power directly to homes and businesses, reducing the amount of electricity drawn from the regional grid.
Need to know about system conditions today, tomorrow, or what's forecasted for the next seven days? You can see key data from the ISO's morning report, 3-day demand forecast, and 7-day capacity forecast.