Living in Western New England
Big-City Amenities, Small-Town Comforts.
Our main campus is located in historic Holyoke, in the picturesque Pioneer Valley of western Massachusetts. The area enjoys a mixture of rural, suburban, and city lifestyles. We have big-city perks without big-city hassles.
Education
The Pioneer Valley offers excellent public and private schools and is known as the Five-College area. Amherst College, Hampshire College, Mount Holyoke College, Smith College, and the University of Massachusetts Amherst are all within short distances of each other and the ISO, as are a number of other institutions like Worcester Polytechnic Institute and Western New England University.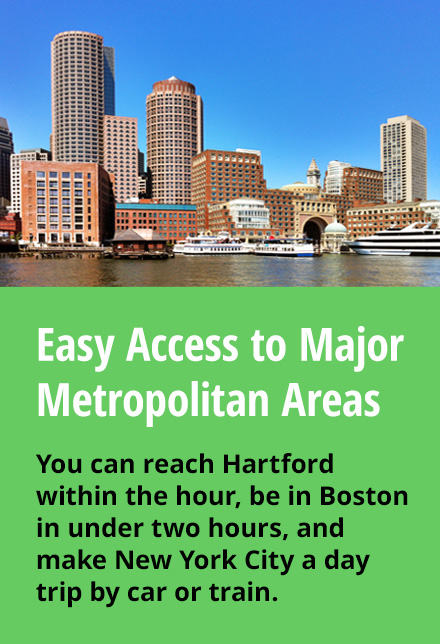 An Outdoor Wonderland
The Connecticut River that slices through Holyoke and "Western Mass," as well as the many smaller rivers and ponds, offer kayaking, fishing, and other water sports. The Mount Holyoke Range and other area peaks offer hiking and beautiful views, especially during the fall foliage season. Interconnected bike trails offer miles and miles of scenic rides. The Atlantic coastline is a day-trip away. And each winter, area mountains come alive with skiing, snowboarding, and other winter fun.
Arts and Culture
The region is rich in arts and culture and has something to offer everyone. With a thriving artisan community, a world class theater and music scene, and a number of museums dedicated to arts and sciences, the Pioneer Valley has it all.
Great Food
Whatever your tastes, you're likely to satisfy them here: bustling weekend farmers' markets, craft beers, farm-to-table restaurants, laid-back pubs, and fine dining. A number of Community Supported Agriculture (CSA) options are also available in the area.
Links for Exploring the Area