New England's Electricity Use
The region's millions of households and businesses create the demand for electricity, which must be produced the instant it is needed because electricity can't be effectively stored. (Learn how ISO New England runs the power grid.)
Top 10 Demand Days
These are the days with the highest demand (electricity use) recorded in New England since the ISO began managing the power grid in 1997. The top days typically occur during the work week in summer.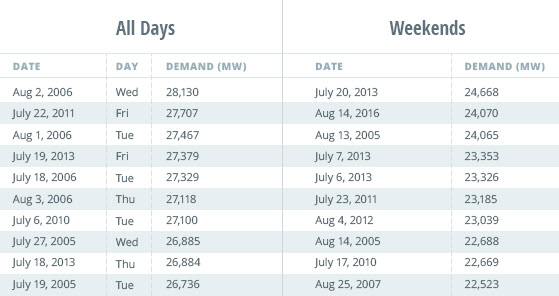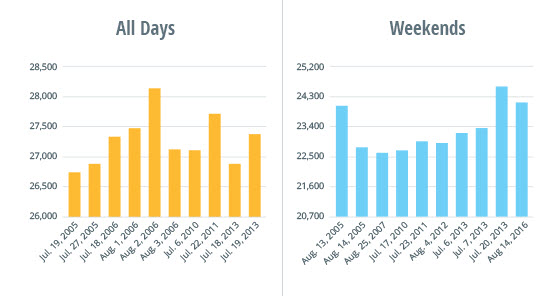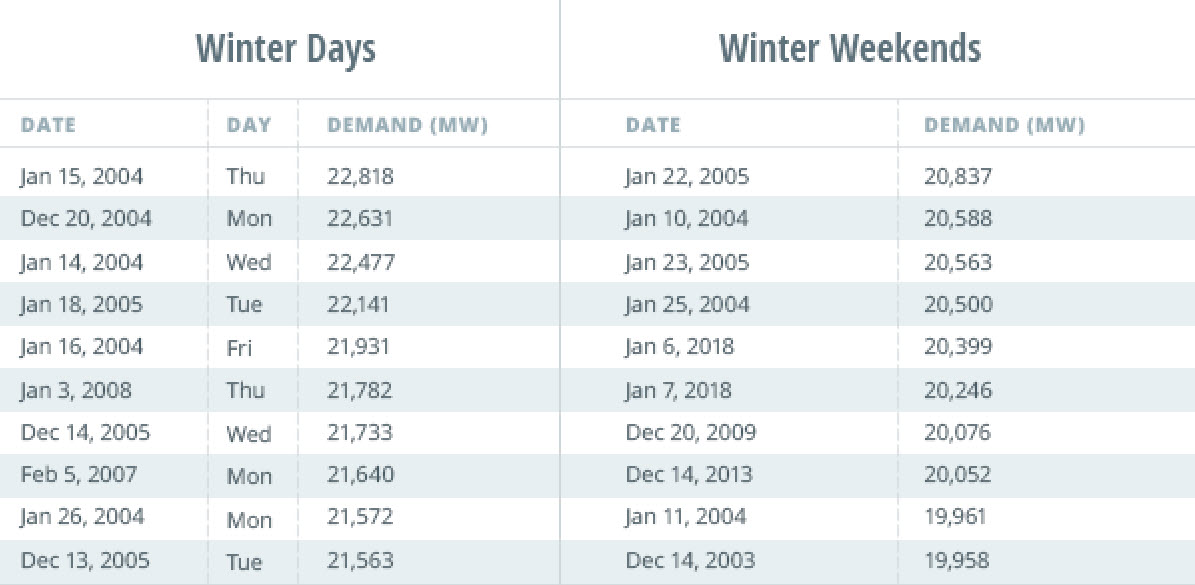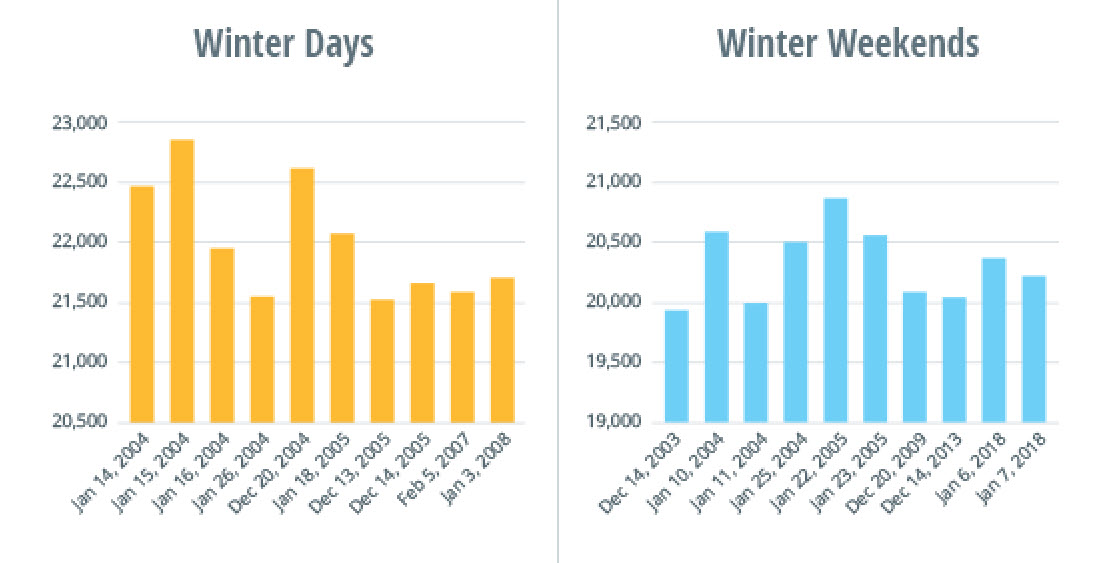 This demand data comes from the Daily Summary of Hourly Data Report, available on the Zonal Information page. The daily peak load for the regional system is included in the "SYSPeak" column on the "ISONE CA" worksheet. The "DT" (date type) column represents the day of the week, where Monday is 1 and Sunday is 7.
A Summer Peaking System
In New England, the highest demand for electricity during the year typically occurs during the summer season.
Peak demand on a normal summer day has typically ranged from 17,500 MW to 22,000 MW. Annual summer peaks, which happen on the hottest and most humid days, have averaged roughly 25,700 MW since 2000.
In winter, peak demand on a normal day has typically ranged from approximately 18,000 MW to 19,700 MW. Annual winter peaks, which happen on the coldest days, have averaged roughly 21,000 MW since 2000.
Typical spring peak demand ranges from 15,000 MW to 16,900 MW, while typical fall peak demand ranges from 15,900 MW to 17,300 MW. However, the actual spring and fall peaks can be much higher if summer-like weather creeps into the late spring or early fall periods.
Until 1989, New England was a winter-peaking system, and in the early 1990s, the region had nearly twin winter and summer peaks. Many factors have contributed to this dramatic change. For example:
In the summer, the growing use of air conditioning has helped push up demand.
In the winter, a decline in electric heating use has helped push down demand.